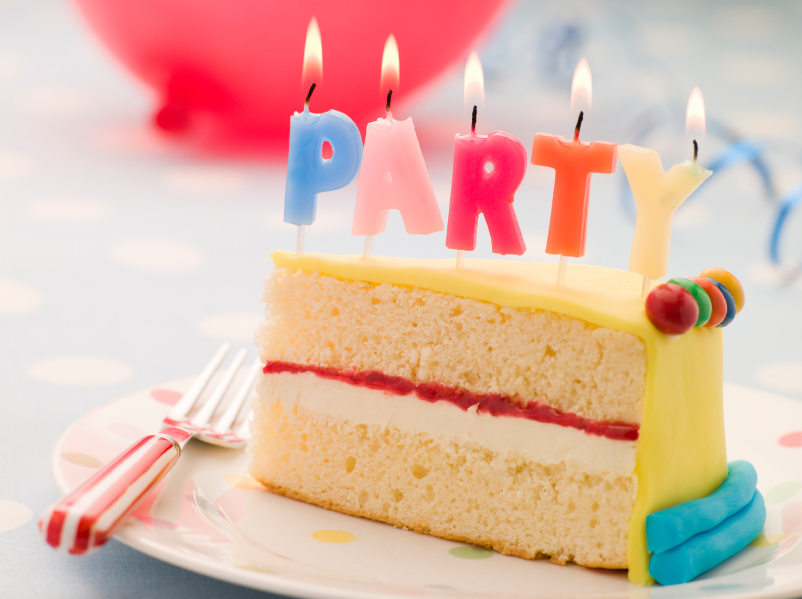 Fun Science has compiled a top 10 tips list for making your child's birthday party the most fun ever! Read below to find out our way of creating an amazing party without the stress associated with kids parties.
1 – Plan ahead
Nothing new there, eh? We don't just mean by a few weeks, we mean by a few months. But if that makes you think OCD party planner, think again! Putting aside a piece of paper or notepad and writing a few ideas down every time inspiration comes to you can save a lot of stress and panic in the long run. Also by using this method ideas are likely to be created more organically.
2 – Theme it
Rainbow, Pink&Purple, Fairies, Pirates, Fun Science etc. The list is almost infinite. What are your kids hobbies? What interests them? Base the party theme around something your child adores, and they are bound to adore the party. This also makes questions about what cake/decorations/costumes etc. to choose a lot easier.
3 – Make sure you know who is coming
Is there anything worse than getting an invitation to a party a day or 2 before it? The same rule applies to kids' parties. Make invitations with your little ones in the same theme as the party and either send them or give them to their friends at school. Bear in mind that many schools will only hand out invitations in school if the whole class has been invited so if you are only inviting some children it may be worth handing the invitations directly to the parents in the playground. Ask parents to RSVP so you know how many to cater for, how many layers of pass-the-parcel are needed and how many goody bags to make up!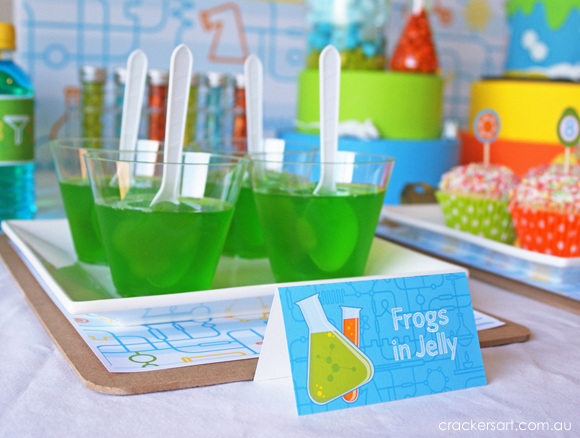 4 – Feed them
Party food is probably one of the best things about birthday parties. Or am I just greedy?! Either way you'll need to make some! It is so much cheaper and healthier to make rather than buy, so try making in advance and freezing as you go. Cupcakes, sausage rolls, biscuits, pizza swirls and most cooked things can be made ahead of time and frozen. Cheese and pineapple sticks, fruit salad, sandwiches and the like can be prepped a few days in advance and assembled on the day. Have fun with the food, and try to make it exciting!
5 – Consider hiring an entertainer.
Kids entertainers are a great idea for adding an extra wow factor to birthday parties. As well as making your child and their guests feel really special, they can bring an extra element of expertise. There are plenty of entertainers out there including circus performers, magicians and even Lego parties! Fun Science offer a mixture of fun and affordable birthday packages, check them out here 
//fun-science.org.uk/sciencebirthdayparty/
6 – Games
Party games are essential to any child's party. It may seem tempting but try not to over-organise or cram too many in. Often children will get distracted and want to go and do their own thing after 4 or 5 games. Sitting down games are great to keep things in check, but kids can become easily bored, which is why it is important to mix it up. Pass-the-parcel, sardines, musical statues and pin the tail on the donkey are a good mixture of active, static and engaging games. You could also try some simple but fun, science experiments. For inspiration check out 
//fun-science.org.uk/5-rainy-day-science-activities/
7 – Music!
You'll need music for pass-the-parcel and other games so make sure you have a functioning music player with a good, kid friendly playlist all lined up. There is nothing worse then rushing around trying to find the right CD once all the kids are sat down and waiting.
8 – Accommodate grown-ups
You don't want floods of parents leaving their little darlings with you do you? Encourage other parents to stay for the event, make-sure there is enough seating for everyone, tea and coffee and maybe some grown-up nibbles. This ensures you don't have the extra responsibility of looking after all the kids and it's a great way to expand your social group.
9 – Cake!
The moment everyone has been waiting for! Cake time. Make sure you have made it in advance and finished off the decorations the day before or the morning of the party (or make sure it gets delivered in time if ordering one). Have all the candles you need to hand, safety matches, a clean, sharp knife and enough little plates. Check nobody is missing before you start to sing and remember to take lots of photos!
10 – Goody bags and goodbyes
Having goody bags is a great idea, as it can be a friendly, subtle signal for when the party is over, and it will keep the guests happy and excited, instead of throwing tantrums when it's time to go. Fun Science offer party bags from just £2 each, and with all the great bits and bobs inside them you couldn't make them yourself for less. Find them at 
//fun-science.org.uk/sciencebirthdayparty/party-bags/
Thanks for reading. We hope you have found this post helpful. Good luck at your next birthday party.